My metal detecting services for you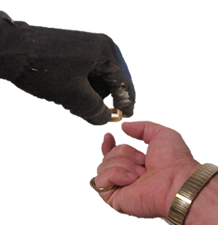 If you have lost something anywhere around the Whistler, British Columbia area or around the city of Vancouver, British Columbia or any other community close by and you need help in finding it, I can help you. Whatever it might be, a lost ring, a watch or some kind of jewelry, I can help you find it. If you need help in finding a metal property marker or need help in finding that old oil tank thats burried in your yard and you cannot find it, I can help. Whatever you need me to find for you, as long as it is made of some kind of ferrous or non-ferrous metal, I can help you find it.
I can help you find what your looking for
I realize that the complexity of searching for and trying to find your lost item and also the travelling distances to get to the search area can make it difficult to set a specific price on this website as every search is different so I reccommend you to go to my contact me page and send me a brief discription of the item that you are looking for, the town/city location where the item is at, mention the type of terrain such as at a beach, in my back yard, at a park, 5 feet in water etc... and if you can, please mention how close you can pinpoint where the item is in the ground, for example, you can show me within 10 feet the exact location where the item might be in the ground (this info will help with a time frame for the search) and feel free to add any other information in your discription that might be of useful help. After reading over your discription I will have a better idea for submitting to you a price quote for me to travel to the search area and the time and effort it will require in the search. There are also times when an item may not be found for whatever reasons and then there is a flat rate of $50.00 and then the fuel charge. Please contact me and we can work something out and hopefully I can recover your lost item for you.